Sale price
$849.00
Regular price
$999.00
Unit price
per
Sale
Sold out
Shipping calculated at checkout.
Interior: 3-layer filtration including premium-filter, activated carbon and HEPA filters to achieve 99.97% purification rate. Particles down to 3μm.
Share
View full details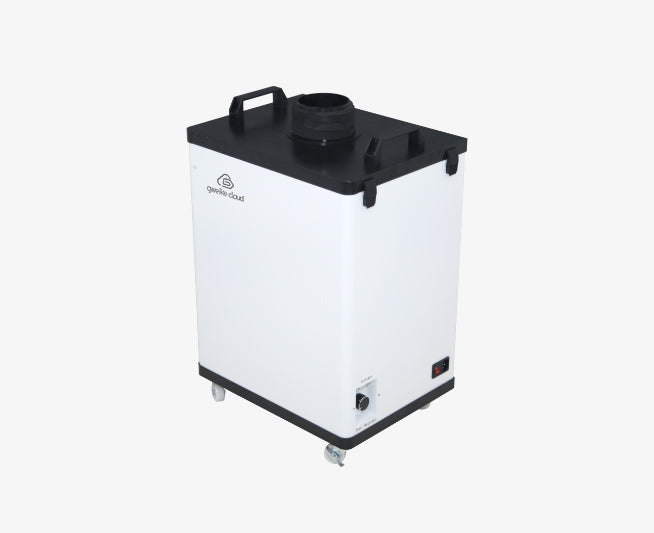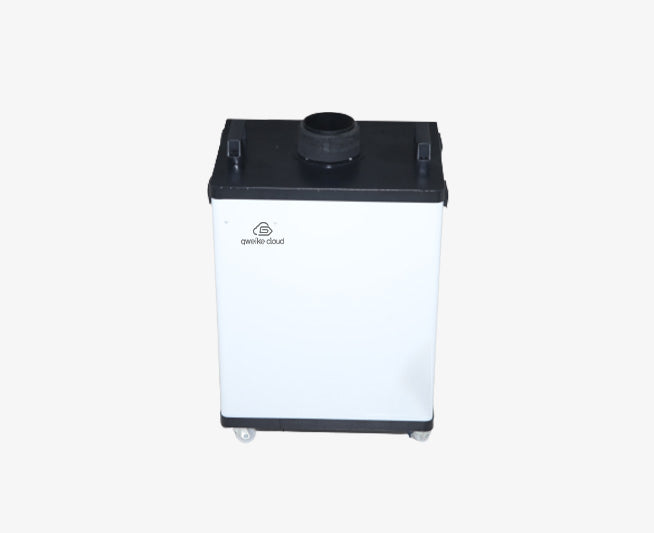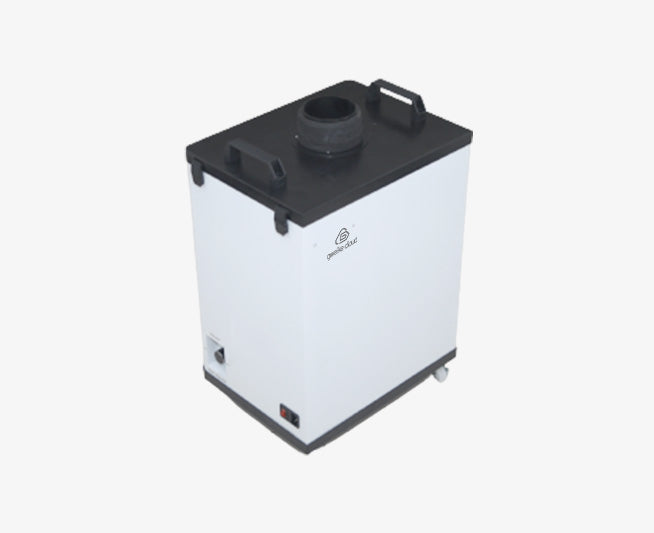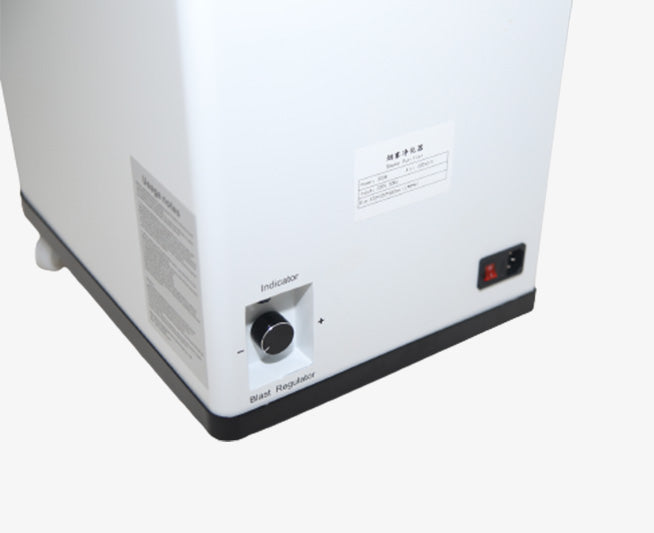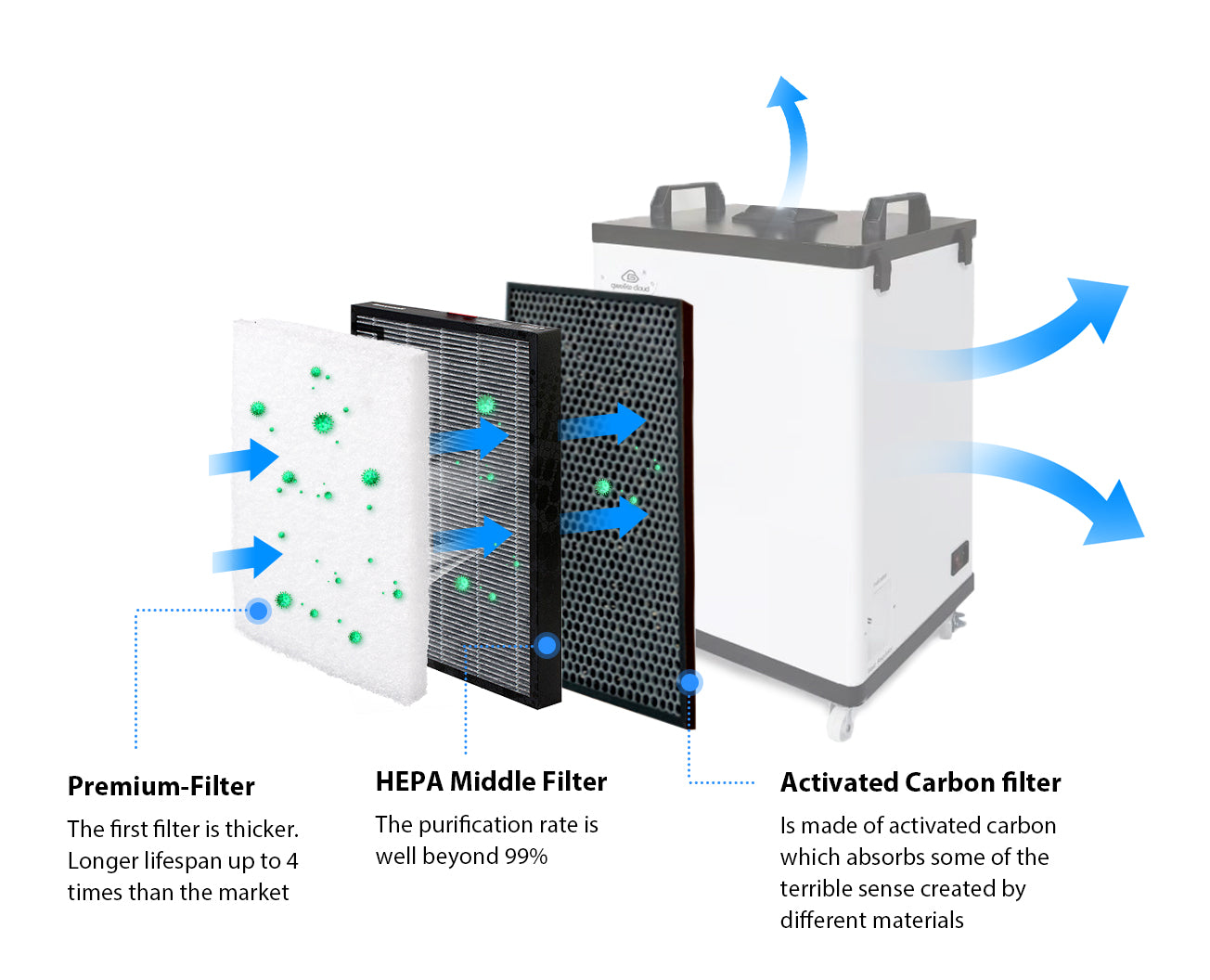 Comparisons
| | | | | | |
| --- | --- | --- | --- | --- | --- |
| | Gweike cloud (home filter) | VOFA AD Access | Glowforge Air Filter | Beam Air Filter | xTool Smoke Purifier |
| Unit Price | $850 | $1600 | $1300 | $1000 | $700 |
| Filter Price | $150 | $260 | $250 | $250 | $160 |
| Notes | No machine control, large filters | More industrial build quality. Only a 2'' hose | No specs found, no manual either. It's from Glowforge | USB interface, sells pre-filters roughly 50% smaller | Roughly 30% the size of the others |
Product Description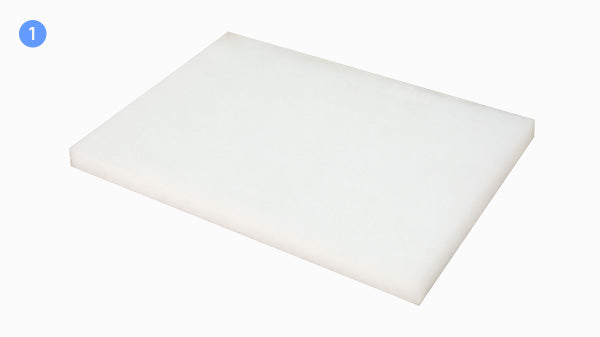 The first filter is thicker.
Longer lifespan up to 4 times than the market one.
Lifespan: 1-3 months
The second layer here is the hepa filter
which mainly filters PM0.5, effectively absorbs and filters air 0.25-0.5μm which can cause harmful particulate matter to human body. It is recommended to replace it in about 6 months.
Lifespan: 3-6 months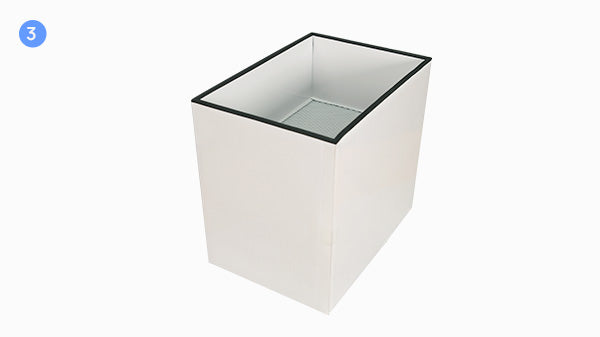 The third layer here is made of activated carbon filter
which absorbs some of the terrible sense created by different materials.
Lifespan: 6-12 months
Product Parameters
| | |
| --- | --- |
| Power | 300W |
| Wind | 400m³/h |
| Voltage | AC220V 50Hz |
| Weight | 25kg |
| Air inlet Dimensions Db | 20-150mm |
| Dimensions | 420*320*580mm |
| Db | ≤55db |
Product Details
Control Knob to Adjust the Wind Speed

Exhaust Hose (3m)

Quality Universal Wheels

Highly Sealed Structure

Carry Handle, Easy to Carry and Transport

Ultra-Quiet Fan
Nice exhaust filter
I have purchase two of these filter for my lasers, and use them on tabletop CO2 and enclosed diode lasers. The filters have worked well for removing the smells of processing various materials and the noise is acceptable for the amount of air that this unit can move on the highest setting.
The units did not contain the same accessories: one unit came with an exhaust hose, the other did not; one unit came with two sizes of hose adapters, the other with three sizes; one unit came with three extra prefilters, and the other with two. I can only state that the second filter I ordered contained the full set of accessories (hose, three adapters and three prefilters), however your purchase may be different.
Even without the full set of accessories, I would still buy another if the size met my requirements.
Powerful and good filter system
Just got my airfilter and I must say it exceeds my expectations.
It is a replacement for my diy filter which was not nearly as good as this professional one. If I had known how good it is in comparison to the diy filter, I would have never started building one myself!
Delivery was fast and it was packaged perfectly. Nevertheless the inner filter could only be removed with some effort, because it was damaged at one corner, so it gets stuck and needs a lot of force when trying to remove it.
We removed it, because we could not find a hose as described above and thought that it could only be in the case itself... but nope, no hose delivered. (Could have been really handy to have a 3m one instead my old 1.5m hose.)
But all in all I can recommend this filter and I give it 5 stars.